Associate Professor, Geography
Adjunct Associate Professor, American Indian Studies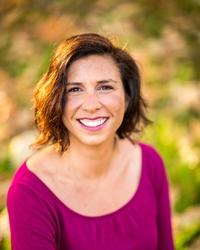 Biography
Ph.D., Environmental Science, Policy and Management, University of California Berkeley 2010
B.A., Latin American Studies, New York University, 2002
I live and teach on Indigenous land, the territories of the Coast Salish peoples. I research race, nature and migrations, with a focus on environmental justice and Latinidades across the Américas.
I teach classes including: Race, Nature & Power; Environmental Justice; a co-facilitated seminar on Indigenous Methodologies; and a co-facilitated seminar on Abolition Geographies. ​​My research sits at the articulation of race, nature and migrations. In Guatemala, I have conducted research that resulted in the publication of Tierra, Migración y Vida en Petén (2012) and Green Wars (2017). In the US Pacific Northwest, I have examined the role of the Northwest Detention Center in immigrant rights. Thinking relationally across the US, Mexico and Guatemala, I am also researching and writing on transnational Latinidades.
I serve on the editorial/advisory boards of Antipode: A Radical Journal of Geography; Environment and Planning D: Society and Space; and The Professional Geographer.