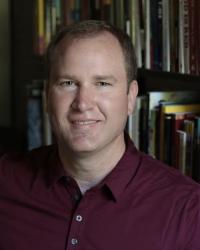 Biography
Dr. Christopher B. Teuton joined the faculty of UW in 2014 as Professor and Chair of AIS. He is a citizen of the Cherokee Nation. Before coming to UW, Teuton was on the faculty of the University of North Carolina at Chapel Hill.
Dr. Teuton's scholarship is in the forefront of developing Indigenous research methodologies within the study of Indigenous literature. Grounding his critical approach in the concept of praxis, a mutual commitment to theory and practice, Teuton's work engages decolonization through centering Indigenous knowledge systems in the study of Indigenous textuality, cultural practice, politics, and history. He has lectured nationally and internationally as a guest of the University of Sydney, University of Toronto, University of Wisconsin-Madison, University of Oklahoma, University of Manitoba, and Monash University. Teuton has worked as a consultant with the Cherokee Nation to create a Cherokee Nation K-12 educational curriculum. He is a former Katrin H. Lamon Fellow at the School for Advanced Research on the Human Experience in Santa Fe, New Mexico (2009-10).
Dr. Teuton's most recent book is Cherokee Stories of the Turtle Island Liars' Club (University of North Carolina Press, 2012), a collection of forty interwoven stories, conversations and teachings about Western Cherokee life, beliefs, and the art of storytelling. Written collaboratively with Elders and traditionalists Hastings Shade, Sammy Still, Sequoyah Guess, and Woody Hansen, Cherokee Stories of the Turtle Island Liars' Club was presented with an American Book Award in 2013. Teuton is also author of Deep Waters: the Textual Continuum in American Indian Literature (University of Nebraska Press, 2010) as well as co-editor and co-author of Reasoning Together: the Native Critics Collective (University of Oklahoma Press, 2008). In 2011, Reasoning Together was voted one of the ten most influential books of the first ten years of the twenty-first century in Native American and Indigenous Studies by the members of NAISA.
Teuton's present book-length project offers a model for understanding the evolving narrative patterns that chart the  movements of characters and plots in Indigenous literature. It builds on his recent article, "The Cycle of Removal and Return: A Symbolic Geography of Indigenous Literature."